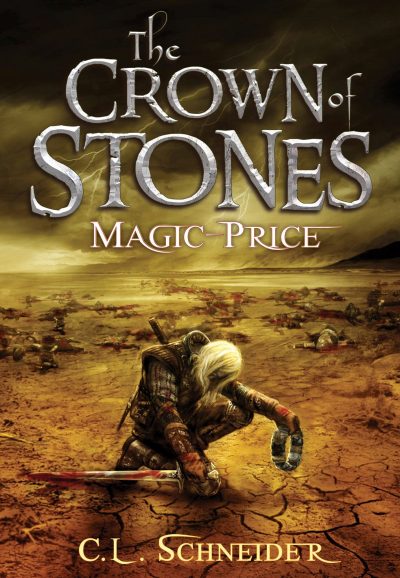 About The Crown of Stones: Magic-Price
Book will be free for all markets 7/1 thru 7/5
All he wanted was to end the war. Fate had other plans.
Ian Troy is one of the Shinree, a fallen race born with an addiction to magic. Enslaved and drugged to suppress their deadly desires, the Shinree live to serve their masters. After years of forced combat in Rella's long, brutal war, Ian is desperate for peace. With defeat imminent, he defies orders and wields the Crown of Stones, an ancient relic of untold power. Ignorant of the artifact's true nature, he ends the war, but pays a terrible price.
A decade later, Ian is still running from the blood in his veins and on his hands. Curbing his cravings with wine and regret, he struggles to forget. But when a fateful encounter with a pretty assassin brings him down that dark path again, Ian's addiction is awakened–and denial is no longer an option.
With the realm he gave up everything to protect once more in jeopardy, Ian becomes embroiled in a violent race for control of the Crown of Stones. As the deceptions unfold, his path becomes clear: to save the realms, Ian must embrace the one thing he fears most: his own power.
Magic-Price is the award-winning first installment in The Crown of Stones trilogy.
Visit The Authors Website & Follow Them On Social Media
Visit The Author's Website.
Follow The Author on Twitter
Follow the Author's Facebook Page
Check Out The Author's Instagram