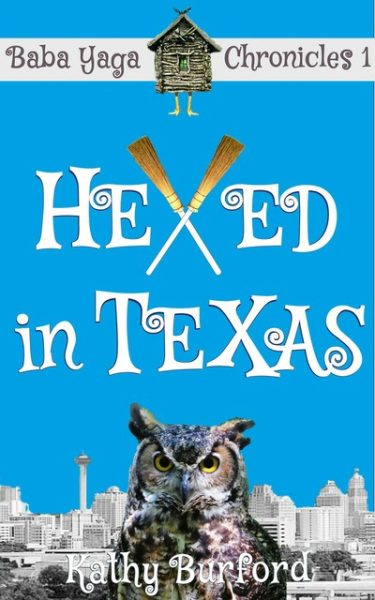 About Hexed in Texas by Kathy Burford
When a Russian witch clashes with the capitalist heir of a voodoo queen, anything can happen!
A Russian witch steps through her magic mirror. The CEO of Laveau Pharmaceuticals makes more conventional travel plans. But why are they both headed for Texas?
Chaotic magic leaking from Alamo excavations has triggered an improbable event, drawing the attention of these two unlikely rivals.
Book 1 of the Baba Yaga Chronicles, in which she and her sisters clash with the modern world, with alarming and comical results. Pure fun!
If you like lighthearted fantasy with offbeat humor, clever plot twists, and quirky characters, you'll love the Baba Yaga Chronicles.
Only 99 cents from February 8 through February 12, 2022.
Visit The Authors Website & Follow Them On Social Media
Follow the Author's Facebook Page