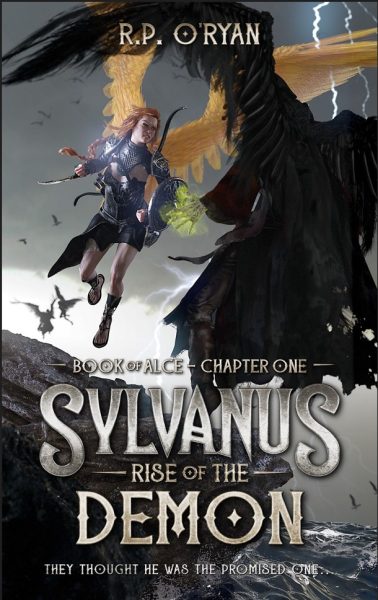 About Sylvanus: Book of Alce by R.P. O'Ryan
My name is Michael. The ancient prophecy stated that my twin brother Lucero or I could be the Promised One. Personally, with my background, I would bet on Lucero.
While I stayed behind, he was sent on a mission to the outerworld where he would spread the word of, Eyu, our God. Time has passed without a word from Lucero, and now a magus cairn has been activated. I must go now to see why the annoying spiritual alarm was turned on, who turned it on, and what has happened to Lucero.
Now word has it that a demon is loose and wreaking havoc in our world.
Oh, I forgot to mention an innocent bystander has been drawn into this mess, and it is now his job to fix it.
Learn More About The Author
R.P. O'Ryan retired after 32 years working for the federal government, where he trained Customs and Border Protection officers. Before that, he worked in the zoo field for eighteen years, starting as an animal technician and working his way to Curator of Reptiles and Assistant Director. O' Ryan was a martial arts instructor for eight years at the School With No Roof, where he taught Hap-Ki-Do to low-income students.
Outside of writing, he enjoys working with bonsai, photography, and training with kettlebells.
For years, dreams were the fuel for his writing. They would remain an ever-present annoyance until written. Now that he is retired, he will publish his dreams for others to experience.