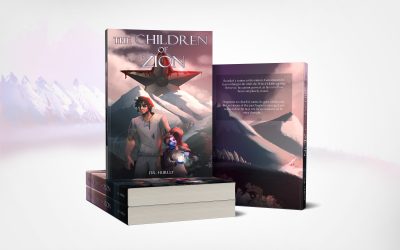 About The Children of Zion
Branded a traitor to his nation, Leos swears he has nothing to do with the Prince's kidnapping. However, he cannot prove it as his mind has been completely erased.
Desperate to clear his name, he goes on the run. But as visions of his past begin to emerge, Leos starts to fear he may not be as innocent as he once thought…
The first of a two-part series, The Children of Zion is an epic fantasy adventure from debut author, D.R. Hurley. Set in a mythical world that binds elements of steampunk, traditional fantasy and sci-fi. Follow Leos as he travels across the Empire in search of justice, a quest which may help to stop a war that threatens to destroy the entire world.
Visit The Authors Website & Follow Them On Social Media
Visit The Author's Website.
Follow the Author's Facebook Page
Check Out The Author's Instagram
Learn More About The Author
A former reconnaissance soldier who served in the 2003 Iraq war, Mr Hurley has since left the military to become a Firefighter in Cheshire, UK. The idea for his novel, 'The Children of Zion', was inspired by his time overseas in the Kuwait Desert and later Iraq.
His pastimes include exploring the British countryside with his family, keeping fit and creating fine Indian cuisine with an unhealthy level of heat.
He lives in North Wales with his wife and three children, their pet cat, Fraggle and two rabbits, Miss Sugar Sprinkles the 2nd and Lollipop.
The Children of Zion is his first novel and work on its sequel, Father Ascended, is currently underway.