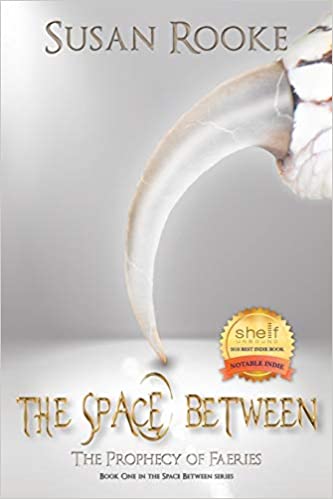 About The Space Between: The Prophecy of Faeries
A young woman. A kidnapping. And a journey through another world.
Mellis has been taken by faeries in the hopes that she is the key to an ancient prophecy. But to fulfill this prophecy, she must make a great sacrifice. Will she accept her new life with her captors? Or, will the most ancient of evils destroy their dreams? Luckily, Mellis has friends on her side: her faithful dog, a wise talking cat, and a dragon. The battle against Hell begins in The Space Between.
Download The Space Between on October 29, 2020 for FREE.
Visit The Authors Website & Follow Them On Social Media
Visit The Author's Website.
Follow The Author on Twitter
Follow the Author's Facebook Page
Learn More About The Author
Susan Rooke is a multiple Pushcart nominee, Best of the Net and Dwarf Stars nominee, and author of the Space Between series. Her poems and short stories have appeared in publications such as The Christian Science Monitor and The Twilight Zone Magazine, among many others. She and her husband live surrounded by cows on a square of green, peaceful country in Central Texas. When she's not writing speculative fiction and poetry, she blogs fortnightly about real life, food and cocktails at SusanRooke.net