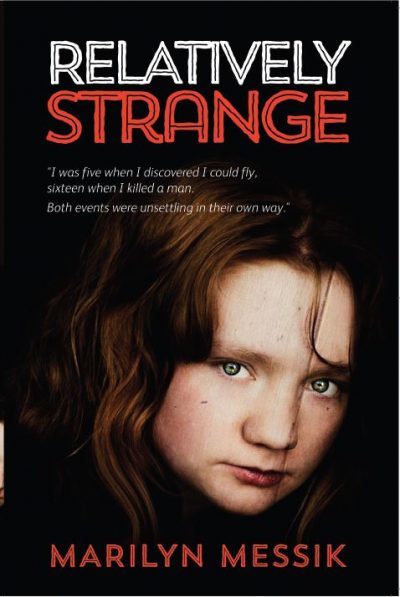 About Relatively Strange: A Roller-Coaster Of A Psi-Fi Thriller (Strange Series Book 1) by Marilyn Messik
TELEPATH, SENSE OF HUMOUR, OVERACTIVE CONSCIENCE, KNOWS HER OWN MIND – AND YOURS! SEEKING QUIET LIFE AS OPPOSED TO LIFE-THREATENING. HOW'S THAT WORKING OUT THEN?
It's tricky to know what's normal if you're not. But despite some decidedly awkward situations along the way, Stella's upbringing is average enough, and her eccentric, protective (slightly paranoid?), family are not given to making a fuss.
Only when she's thrust unexpectedly into the violence of a situation for which nothing could have prepared her, and finds herself face to face with the stark reality of medical experimentation, does one thing becomes crystal clear. All this risky, action hero stuff really isn't her.
She's always viewed her psi abilities as handy, but realisation of how valuable she might be to certain parties, is alarming to say the least. She's not prepared for them to get their hands on her, nor to have her head picked apart so they can find out what makes her tick. Normal, or as near as darn it is the name of the game from now on. And if that means smothering her instincts, adjusting her expectations, and watching her step – well so be it. At least she'll know, should she slip off the wagon occasionally it'll be choice not chance, and to suit herself.
Isn't it a fact though, just when you think you've got yourself back on track, further events can overtake and derail you?
"Like Stephen King, only funnier." ~ Amazon Reader. 2019.
The next 2 books in the Strange Series are also available on Amazon.
Visit The Authors Website & Follow Them On Social Media
Visit The Author's Website.
Follow The Author on Twitter
Follow the Author's Facebook Page
[Read more…] about Relatively Strange: A Roller-Coaster Of A Psi-Fi Thriller (Strange Series Book 1) by Marilyn Messik